Happy Makar Sankranti Images Wishes Status Quotes Messages and WhatsApp Greetings 2022: On Makar Sankranti, people congratulate each other by sending messages and images. Below are some Makar Sankranti greetings you can share with your family and friends.
Makar Sankranti 2022 Wishes Images, Quotes, Status, Messages, Photos: When the Sun changes its astrological sign, then Sankranti is celebrated. Every month, the Sun changes its zodiac sign. In this way, twelve Sankrantis are celebrated every year. The day of Makar Sankranti has a particular significance among all Sankrantis. Every year, Makar Sankranti falls on 14 or 15 January. Various fairs, kite flying, elaborate bonfires and feasts are associated with children's songs.
The auspicious day is a spiritual festival, so many people take a holy dip to wash away sins. Apart from this, people also attend holy fairs such as 'Magh Mela' in Prayag, which is the equivalent of a mini-Kumbh Mela and Gangasagar Mela. Wish your loved ones a happy Makar Sankranti and send them good messages and quotes on this special occasion.
Happy Makar Sankranti 2022 Images and wishes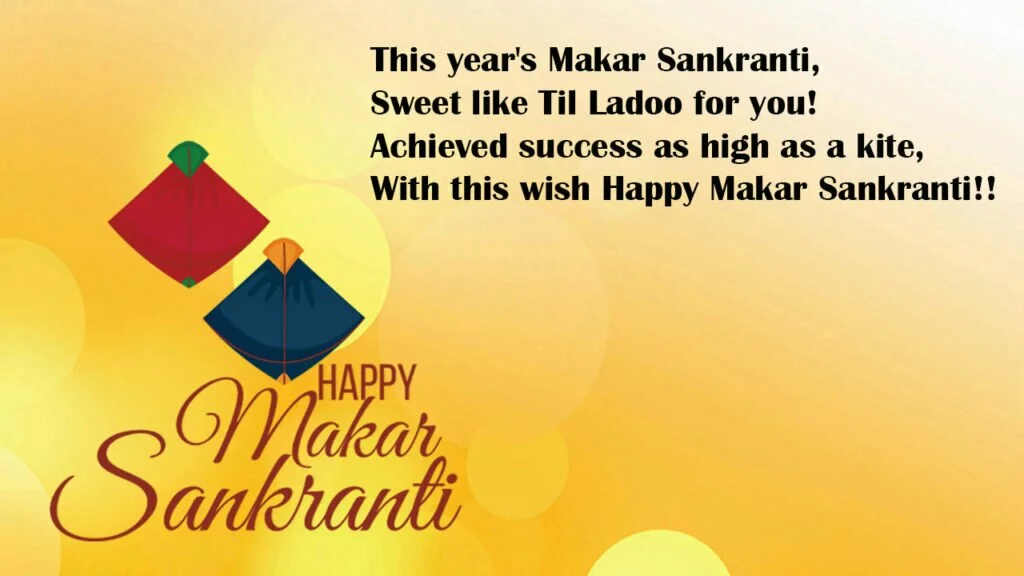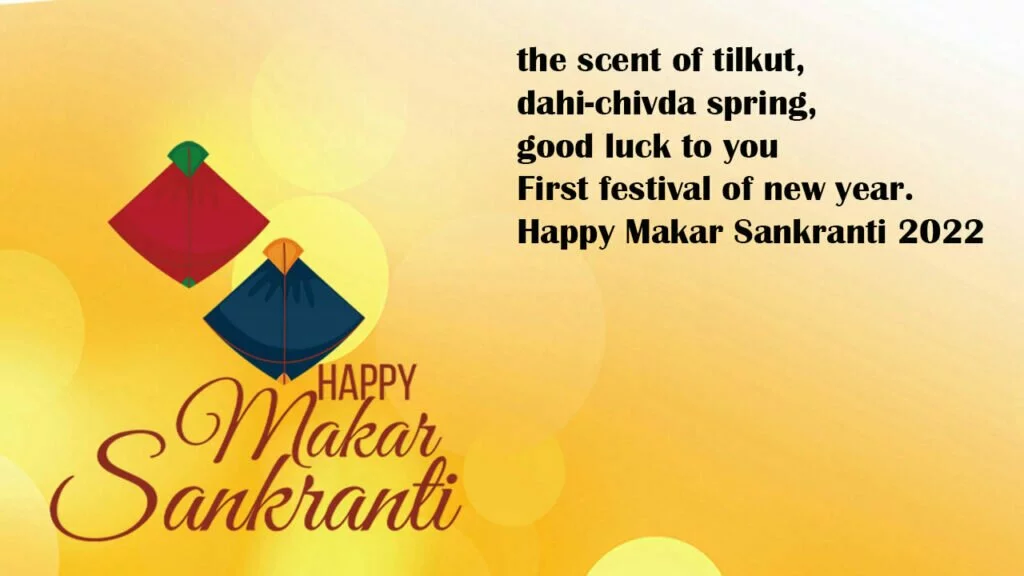 Happy Makar Sankranti wishes 2022
1.
With dreams in mind,
Will fly kites in the sky,
My kite will fly like this,
Which will fill the wave of happiness in life.
2.
Sun's zodiac will change,
The fate of many will change,
This will be the first festival of the year,
When we all celebrate happiness together,
Happy Makar Sankranti ||
3.
temple bell aarti plate,
The redness of the sun on the bank of the river,
The spring of happiness that came in life,
Happy Makar Sankranti festival to you.
4.
It's a happy season
This is the season of jaggery and sesame,
This is the season to fly kites,
This is the season of peace and prosperity.
Happy Makar Sankranti