Bhagat Singh Death Anniversary 2022: 23 March will be forever etched in the pages of history. This day is celebrated in India as Martyrs' Day. The brave sons of India sacrificed their lives for the country on this day. Almost every country lover, youth knows the names of Shaheed Bhagat Singh, Sukhdev and Rajguru. These three men are inspiration for the youth and role models for them. In the name of their country, these three heroes have dedicated their whole lives to this cause. Bhagat Singh, Sukhdev, and Rajguru were hanged by the British government on 23 March 1931. They were sentenced to death for the Lahore conspiracy. The British government also conspired to murder these three martyrs, didn't you know? Sukhdev, Rajguru and Bhagat Singh were to be hanged on 24 March, but the British executed the three sons of India a day earlier, on 23 March. What was the reason for this? Find out what crime Bhagat Singh and his associates committed that resulted in their death sentence. Discover interesting facts about Bhagat Singh's life on the anniversary of Bhagat Singh death.
Central Assembly Bomb Blast
Bhagat Singh and Batukeshwar Dutt threw bombs at the Central Assembly on 8 April 1929 and raised independence slogans. They did not run away, but gave themselves up after throwing the bomb. He was sentenced to almost two years in prison for this.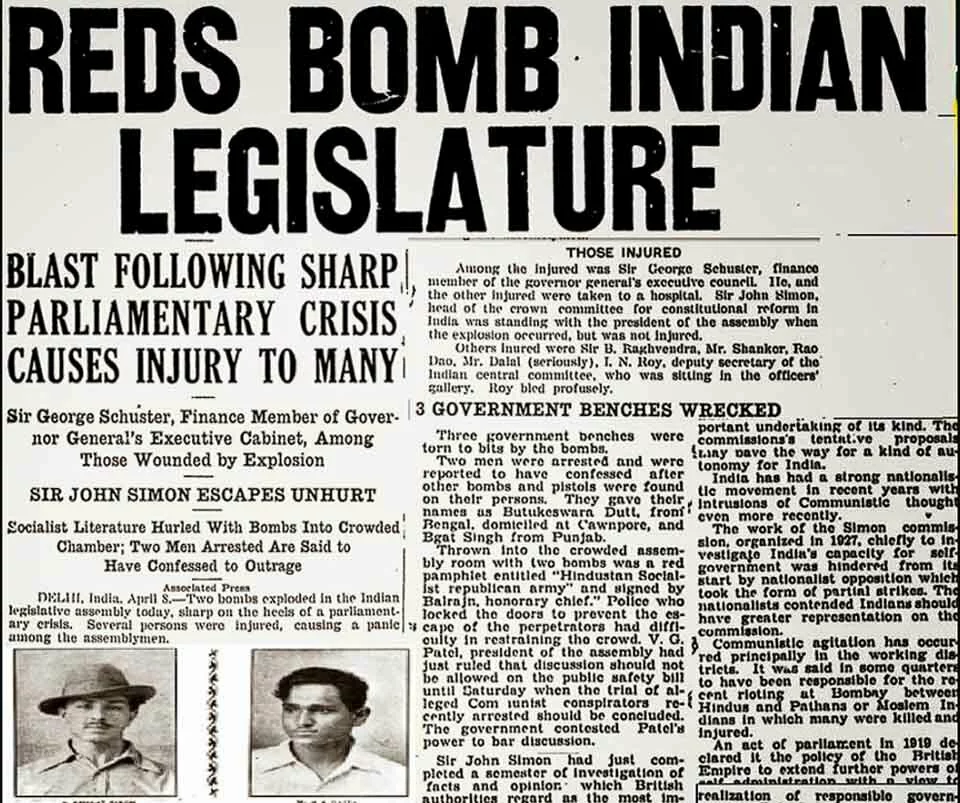 During his two years in jail, Bhagat Singh wrote revolutionary articles and expressed his views. His writings included the names of many capitalists, whom he regarded as enemies of himself and the country, as well as the British. In one of his articles, Bhagat Singh wrote that any Indian who exploits laborers is his enemy.
Bhagat Singh, who sacrificed his life in the name of the country, was very intelligent and knowledgeable in many languages . He knew Hindi, Punjabi, Urdu, Bengali and English. He learned Bangla from Batukeshwar Dutt. In his writings, he used to express concern and sorrow over the distances caused by script, caste and religion in Indian society.
The Plan Was To Hang Bhagat Singh
After two years of imprisonment, he was hanged on March 24, 1931, together with Rajguru and Sukhdev, but the news was agitated in the country. Rajguru protested against Rajguru and Sukhdev being executed. The British government was frightened by the Indians' anger and protest.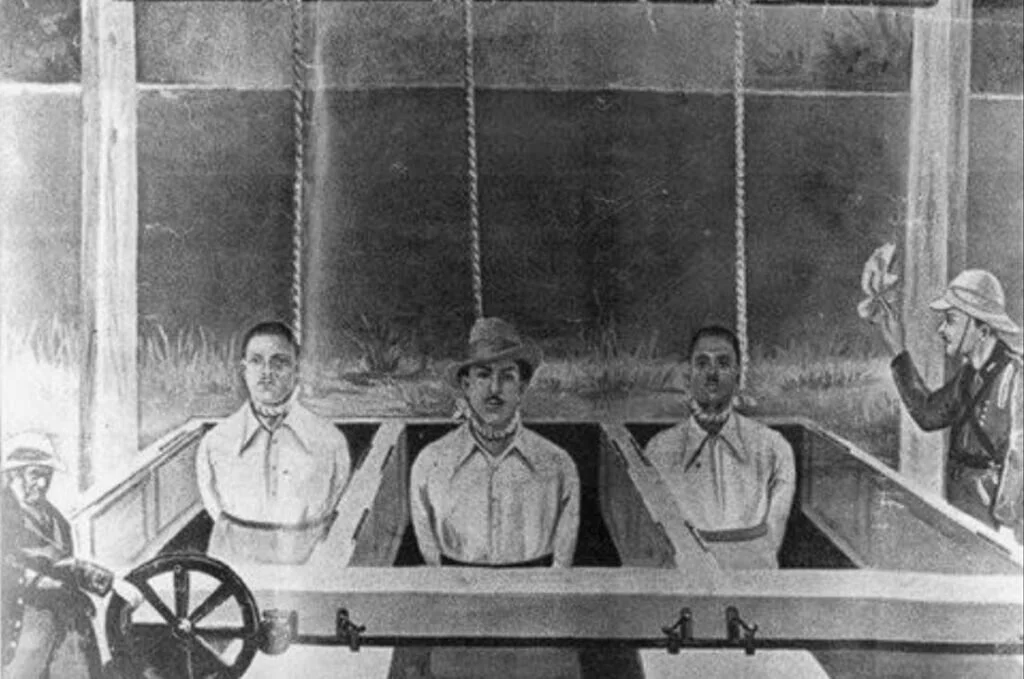 The British Government Feared The British Government
The Indians would be angry on the day of the hanging of Bhagat Singh, Sukhdev, and Rajguru. The atmosphere might deteriorate. As a result, he changed the day and time of the hanging.
11 Hours Before The Scheduled Time, Bhagat Singh Was Hanged
11 hours earlier, at 7.30 pm on 23 March 1931. During this time, no magistrates were available to oversee the hanging. Bhagat Singh was said to have smiled on his face as he was hanging. Bhagat Singh kept chanting anti-British slogans until he died.