Rishi Sunak–Many local media reports suggest that UK Prime Minister Boris Johnson might be replaced by his Indian-origin Chancellor Rishi Sunak as pressure mounts not only from the opposition, but also from within the Conservative Party.
As a result of his admission that he attended a 'bring your booze' party at 10 Downing Street during a lockdown in 2020, the embattled PM has been facing public anger ever since.
Johnson is under increasing pressure to resign immediately. Johnson has been called on to resign by several Tory legislators due to his inability to handle the crisis.
About Rishi Sunak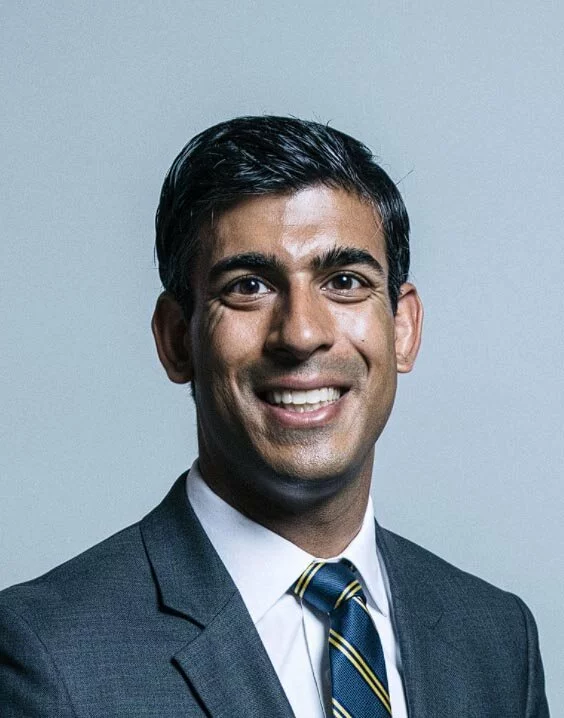 Rajiv Sunak was born May 12, 1980, in London, England, is the Chancellor of the Exchequer since February 2020. From 2019 to 2020, he served as the Treasury's chief secretary. Since 2015, he has been the Member of Parliament (MP) for Richmond (York) in North Yorkshire.
Sunak was educated at Winchester College after his parents, emigrants from East Africa, moved to Southampton. Later, he earned an MBA from Stanford University as a Fulbright Scholar after studying philosophy, politics, and economics at Lincoln College, Oxford. During his studies at Stanford, he met his future wife Akshata Murthy, who is the daughter of billionaire businessman N. R. Narayana Murthy. In the years following his graduation, he was a member of the Goldman Sachs Group and Theleme Partners.
Currently, MPs are awaiting the report of senior civil servant Sue Gray before making a decision about Johnson.
Tobias Ellwood, a former foreign office minister for the Conservative Party, said Johnson needed to demonstrate within days that he was capable of ending the chaos for good and showing a new level of leadership.
"But if he tries to spin his way out of a critical report, he will lose my support," he told the Guardian.
On Twitter, East Worthing and Shoreham MP Tim Loughton wrote, "I have regretfully come to the conclusion that Boris Johnson's position is now untenable, that his resignation is the only way to bring this whole unfortunate episode to an end, and I am working with colleagues to impress that view on No 10."
Ever since the 'partygate' saga emerged, Rishi Sunak's name has been making the rounds.
There has been a sharp drop in odds against Johnson at a large bookmaker in the UK – Betfair – in favour of finance minister Sunak to step in at 10 Downing Street.
"In terms of a replacement, long term favourite Rishi Sunak still heads the betting at 15/8, with (Foreign Secretary) Liz Truss at 11/4 and (Cabinet Minister) Michael Gove at 6/1 the next two most likely alternatives should the PM vacate Number 10," Betfair's Sam Rosbottom told 'Wales Online'.
The fact that he was conspicuously absent from the House of Commons chamber when Johnson remitted his apology was perceived by many as a reflection of his own leadership aspirations.
Later that night, Sunak, who was out on a business trip, tweeted, "the PM was right to apologise and I support his request for patience while Sue Gray carries out her enquiry".