Marvin Lee Aday Known as Meat Loaf, born Marvin Lee Aday, was a Grammy Award-winning singer and actor in films such as "The Rocky Horror Picture Show" and "Fight Club."
Rocker Meat Loaf, whose 1977 debut, "Bat Out of Hell," is one of the best-selling albums of all time, died on Thursday. Over the years, he had given conflicting information about his age, but it was widely reported that he was 74. Michael Greene, his manager, confirmed his death. The musician's Facebook page said his wife, Deborah, and daughters Pearl and Amanda were with him when he died. No cause of death was given.
Born Marvin Lee Aday, who took his stage name from a childhood nickname, Meat Loaf had a career that few could match. According to the statement, he sold more than 100 million albums worldwide and appeared in several movies, including "The Rocky Horror Picture Show" and "Fight Club."
"We know how much he meant to so many of you and we truly appreciate all of the love and support as we move through this time of grief in losing such an inspiring artist and beautiful man," the statement read. "From his heart to your souls … don't ever stop rocking!"
Meat Loaf's death came just a year after Jim Steinman's, who wrote "Bat Out of Hell," a record that brought operatic rock to audiences at a time when it couldn't have been more unfashionable in the face of disco and punk. They met when Mr. Steinman co-wrote the musical "More Than You Deserve" which ran at the Public Theater in New York in 1973 and 1974. Meat Loaf auditioned for the show and later joined the cast.
He later tried writing a postapocalyptic musical based on "Peter Pan," but, unable to secure the rights, turned the work into "Bat Out of Hell," bringing in Meat Loaf to give the songs the style and energy that made them hits. Just the title track is a mini-opera in itself, clocking in at nearly 10 minutes and featuring numerous musical breakdowns. There were also the songs "Two Out of Three Ain't Bad" and "Paradise by the Dashboard Light" on the album.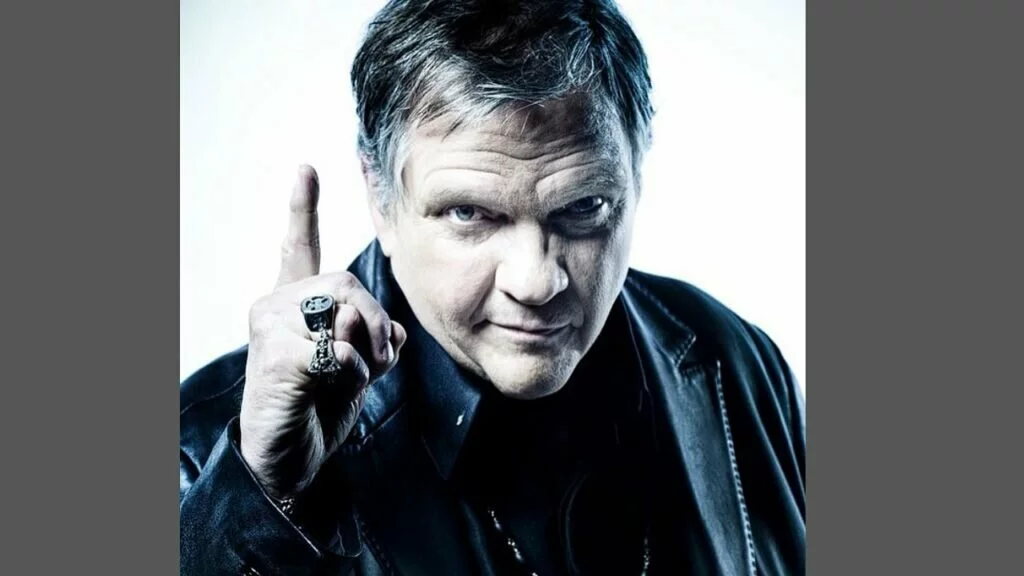 The pair had legal disagreements, but still wrote "Bat Out of Hell II: Back Into Hell" in 1993, which included "I'd Do Anything for Love (but I Won't Do That)," Meat Loaf's only hit to top the Billboard 100. He also won the 1994 Grammy Award for best rock vocal solo performance for this song.
The 2006 release of "Bat Out of Hell III: The Monster Is Loose" included some songs by Mr. Steinman, who created a musical based on "Bat Out of Hell" that premiered in England in 2017. Steinman died in April 2021 at the age of 73. Rolling Stone reported shortly afterward that Mr. Steinman was the "centerpiece" of his life.
Critics could be sniffy about Meat Loaf's music and spectacle. Despite that, John Rockwell, reviewing a 1977 live performance for The New York Times, remarked that "Meat Loaf is a rather graceless name chosen both for the performer and the band centered around him." Nevertheless, he was soon convinced that Meat Loaf was worthy of being the focus of attention. "He has a fine, fervent low rock tenor, enough stage presence to do without spotlights entirely," he wrote, adding that "one had to admire the unabashed intensity with which he was willing to wallow in such soap opera silliness."
Meat Loaf released 12 studio albums, the last of them being "Braver Than We Are" in 2016.
Meat Loaf appeared in dozens of television shows and movies, according to IMDb. In 1975, he played Eddie in the cult classic "The Rocky Horror Picture Show". Additionally, he appeared in "Wayne's World" (1992), "Spice World" (1997), and "Fight Club" (1999). From 2017-18, he appeared in several episodes of the TV series "Ghost Wars".
Aday grew up in Dallas, the son of Orvis Wesley Aday, a former policeman, and Wilma Artie Hukel, an English teacher. "I stayed at my grandmother's a lot," Meat Loaf wrote in "To Hell and Back," his 1999 autobiography, adding that he did not know if those stays were because his mother was working or because she did not want him to see his father "on a bender."
Meat Loaf was born on Sep. 27, 1947, according to his autobiography, but news reports on his age have varied over the years. A reporter from The Guardian newspaper saw a passport with a birth date of 1951 and later said he "just constantly lies."
Michael Loaf said he changed his first name from Marvin to Michael because of childhood taunts about his weight and the emotional impact of a Levi's jeans commercial with the slogan "Poor fat Marvin can't wear Levi's." The commercial was later cited in Meat Loaf's petition to change his name, which was accepted instantly by the court, according to his autobiography.
A high school stunt in which he let a Volkswagen run over his head is one of the stories he told about how he got his stage name. Afterward, a child shouted, "You're as dumb as meat loaf." But Meat Loaf wrote in his autobiography that the name came from his father: "He called me Meat Loaf almost from the time my mother brought me home."
Throughout his career, Meat Loaf suffered from health problems. After collapsing onstage at Wembley Arena in London in 2003, he underwent heart surgery, and he told a Newcastle audience in 2007 that it was "probably the last show I will ever do" after another health scare.
After another farewell tour in 2013, he told The Guardian that he was definitely retiring from music. "I have had 18 concussions," he said. "My balance is off. I have had both knees replaced. I've got to have the other one replaced." He wanted to "concentrate more on acting," he added, since "that's where I started and that's where I'll finish."