Moon Knight teaser–Oscar Isaac transforms into the superhero Moon Knight for the first time in the first clip of the upcoming Disney+ Marvel superhero series.
The six-part series Moon Knight will be released on March 30, 2022. Moon Knight is part of Phase Four of the Marvel Cinematic Universe.
Despite still being a day away from Marvel's Moon Knight trailer, fans have been treated to a glimpse of the new superhero through a 10-second teaser shared on social media.
Hulu's Twitter account shared the teaser, which shows Oscar Isaac in his superhero cloak for Marvel's latest film. As well as providing the first glimpse at the series villain played by Ethan Hawke, Oscar's character Marc Spector is shown trying to come to terms with his transformation into the titular superhero.
Oscar is also shown looking in the mirror as he wears the Moon Knight costume in the video. The film shows Marc becoming the knight in a montage in which cloth bandages enclose him. In a shot, an undisclosed character of Ethan Hawke says, "There's chaos in you."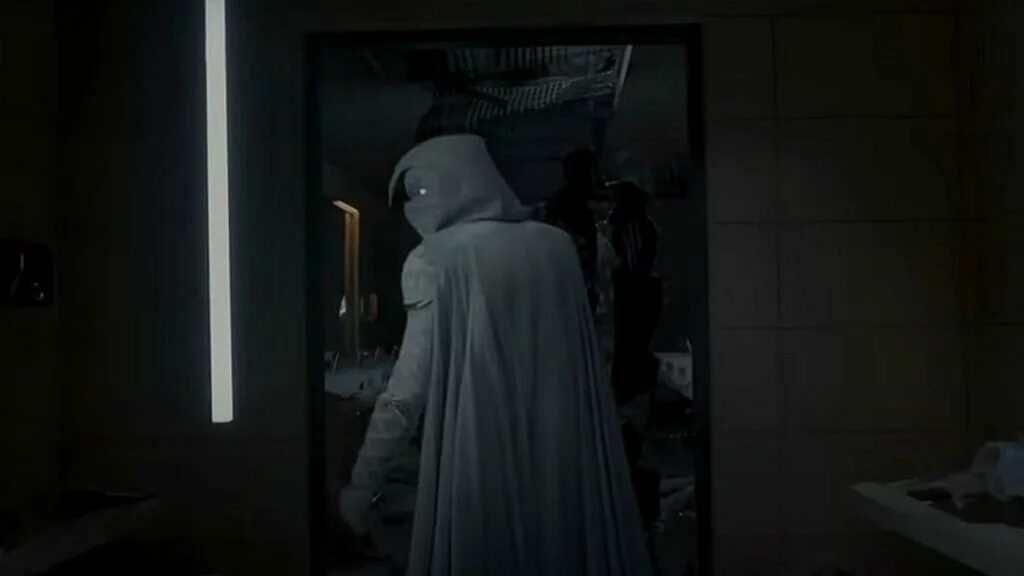 Tune in MONDAY for the world trailer premiere of the all-new @disneyplus original series, @marvelstudios' #MoonKnight during the NFL Super Wild Card matchup on @espn/@abcnetwork.
Marc Spector, the US marine identified as Moon Knight, appears in the Marvel comics. In the series, Marc transforms into a superhero when he accidentally acts as a conduit for Khonshu, the Egyptian moon god. The Hollywood Reporter revealed to Ethan Hawke that he will be playing a cult leader in the movie like David Koresh.
As of yet, the showrunners have kept their cards close to their chest, not disclosing how Moon Knight will relate to other shows in the Marvel Cinematic Universe or whether other actors and characters from those shows and films will appear in Moon Knight.
Tuesday morning in India is the day of the world premiere of Moon Knight's trailer. Phase 4 of the MCU will include the premiere of the series on Disney+ later this year.