Bollywood Beauties: On 26 January i.e. Republic Day, every Indian gets colored in the color of patriotism. In such a situation, Bollywood stars cannot be left behind. Moreover, they do not fail to show their patriotism. The beauties of Beetown wear tricolor outfits at the same time. He is the center of attention. From Sara Ali Khan to Shilpa Shetty and Madhuri Dixit, the tricolor ensemble is quite spectacular. These women will be an inspiration to any girl on this special occasion. See the beautiful colors immersed in the patriotism of these beauties in the next slide.
Bollywood Actress Sara Ali Khan
According to the latest fashion trends, Sara Ali Khan is one of the new actresses. The attention always stays on her whenever she wears something like that. She also wore a similar outfit on the festival of patriotism. A white kurta with an orange dupatta and a green churidar was seen on her. This simple look of Sara Ali Khan was quite appealing. If, however, you want to copy it, then it is also quite simple.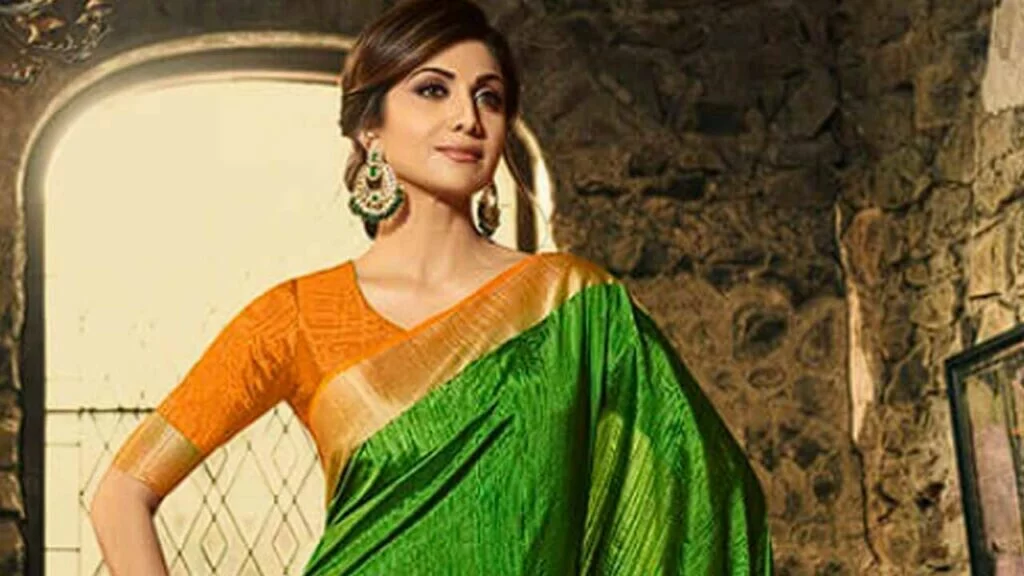 Bollywood Actress Shilpa Shetty
Shilpa Shetty looks perfect in every way with this green saree. The border of the saree is orange in color. The blouse also matches the border. It is embellished with golden zari work. Shilpa's sari perfectly matches the color of the tricolor. Additionally, Shilpa has paired green earrings with this outfit. This silk sari has been paired with glossy lips and kohl eyes.
Famous Dancer Sapna Choudhary
Dancer Sapna Choudhary has also received praise from fans for her appearance. At the same time, she often participates in fashion shows. Recently, his photo shoot was in the spotlight. She was wearing an orange and green saree for the photo shoot. Also, Sapna's saree looks like it is inspired by the colors of the tricolor. She matched it with a full-sleeved frilled blouse.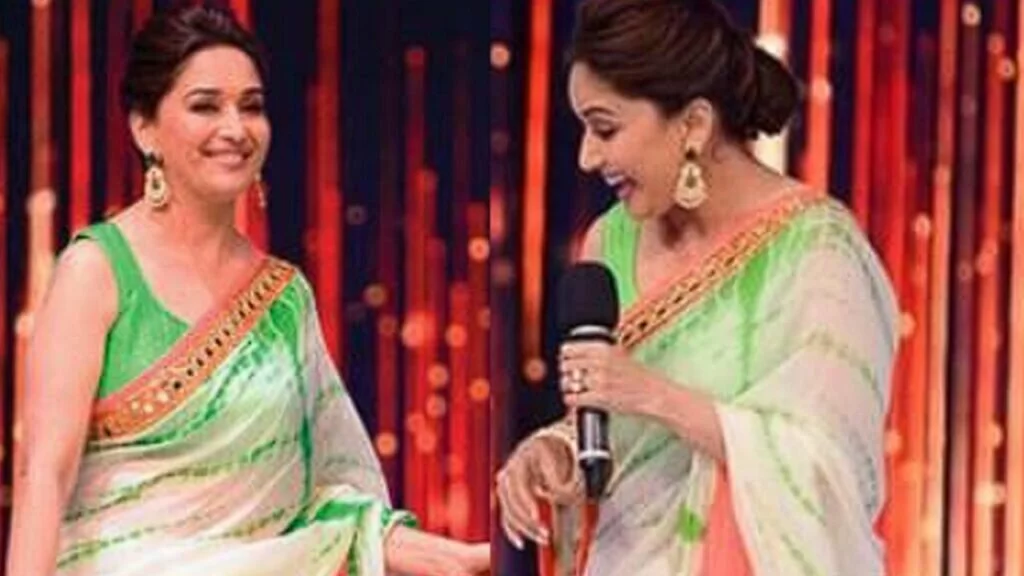 Bollywood Star Madhuri Dixit
Madhuri Dixit does not need a rival when it comes to sarees and fashion sense. In her dance reality show appearance, Madhuri showed the tricolor in a very beautiful way. His look was perfect in every way. The green blouse with orange mirror work border on the white saree goes well with the tricolor pattern. In addition, her overall appearance is extremely attractive.