Subhash Chandra Bose, India's prominent freedom fighter and great revolutionary, was born 124 years ago today. On the special occasion of Subhas Chandra Bose's birthday, the Government of India has announced that Republic Day celebrations will begin on 23 January. Parakram Diwas is the national day celebrating Netaji's birthday. Subhas Chandra Bose was born in Cuttack, Orissa into an affluent Bengali family. Subhash Chandra Bose studied Indian Administrative Service in England after passing the Intermediate examination in the first class in his childhood.
Having achieved the fourth position in this test was a major achievement for the Indians. However, he refused to submit to the British system of slavery. In the end, he left the Indian Administrative Service midway and came to India. Few people know that Netaji Subhash Chandra Bose first called Mahatma Gandhi the Father of the Nation. Azad Hind Fauj founded the Azad Hind Government and Bank and got the support of ten countries. Every youth should be inspired by him. Let us learn 10 of Netaji Subhas Chandra Bose's revolutionary ideas which will transmit energy. "You give me blood, I'll give you freedom," he had given as the slogan of patriotism in Indian blood.
Netaji SC Bose Quotes: Priceless Thoughts
Yaad Rakhie Sabase Bada Aparaadh, Anyaay Sahana Aur Galat Ke Saath Samajhauta Karana Hai.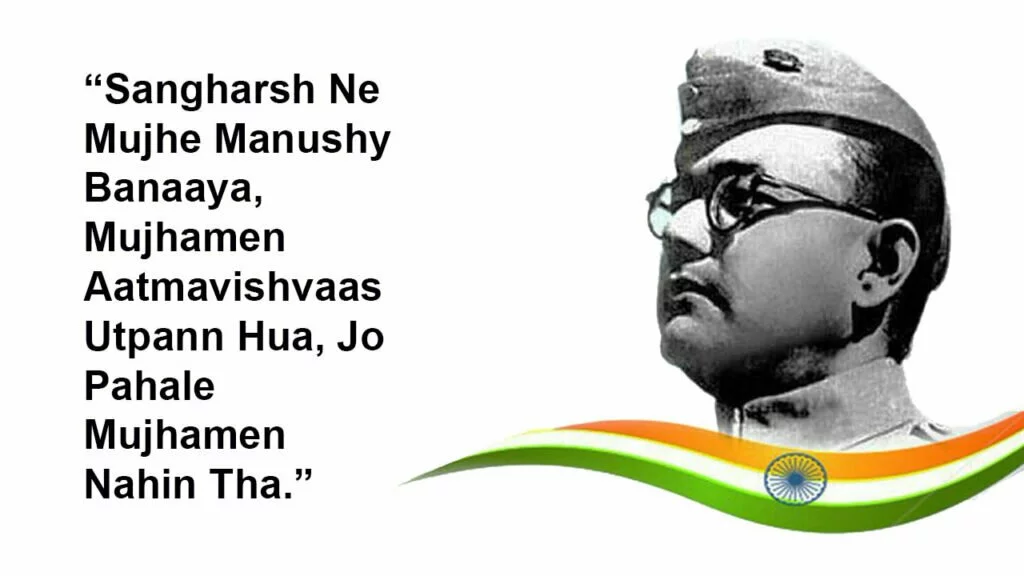 Sangharsh Ne Mujhe Manushy Banaaya, Mujhamen Aatmavishvaas Utpann Hua, Jo Pahale Mujhamen Nahin Tha.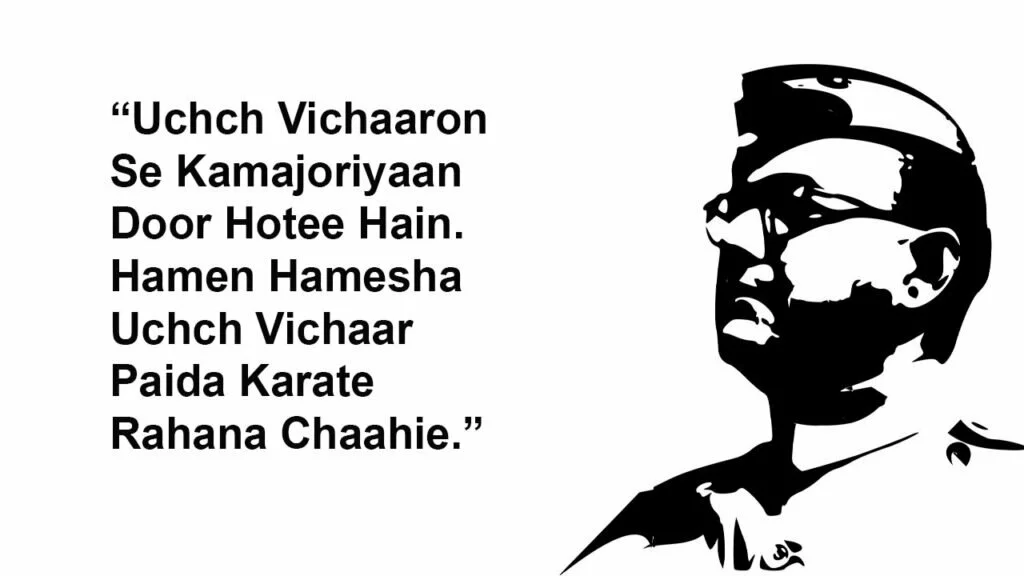 Uchch Vichaaron Se Kamajoriyaan Door Hotee Hain. Hamen Hamesha Uchch Vichaar Paida Karate Rahana Chaahie.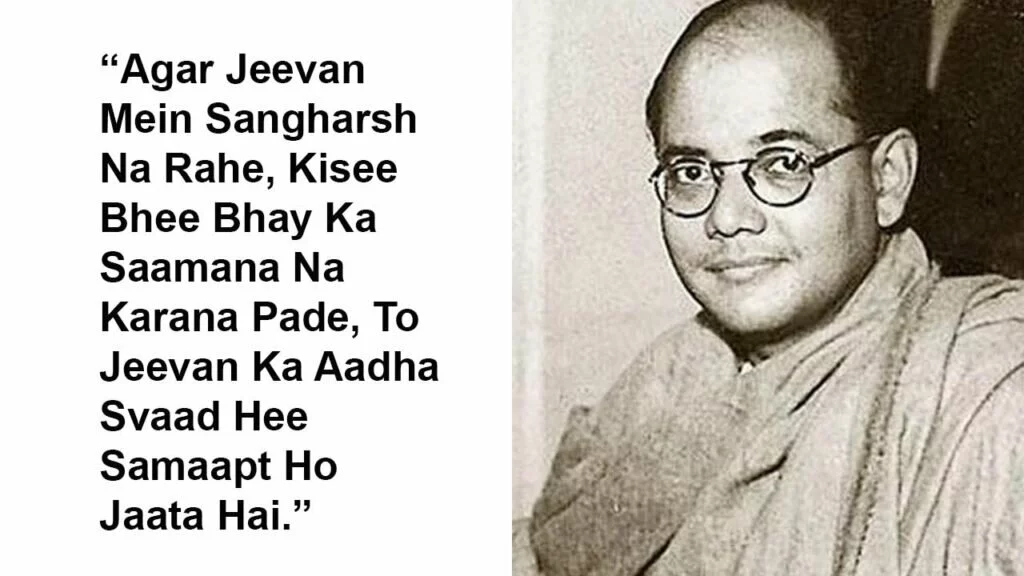 Agar Jeevan Mein Sangharsh Na Rahe, Kisee Bhee Bhay Ka Saamana Na Karana Pade, To Jeevan Ka Aadha Svaad Hee Samaapt Ho Jaata Hai.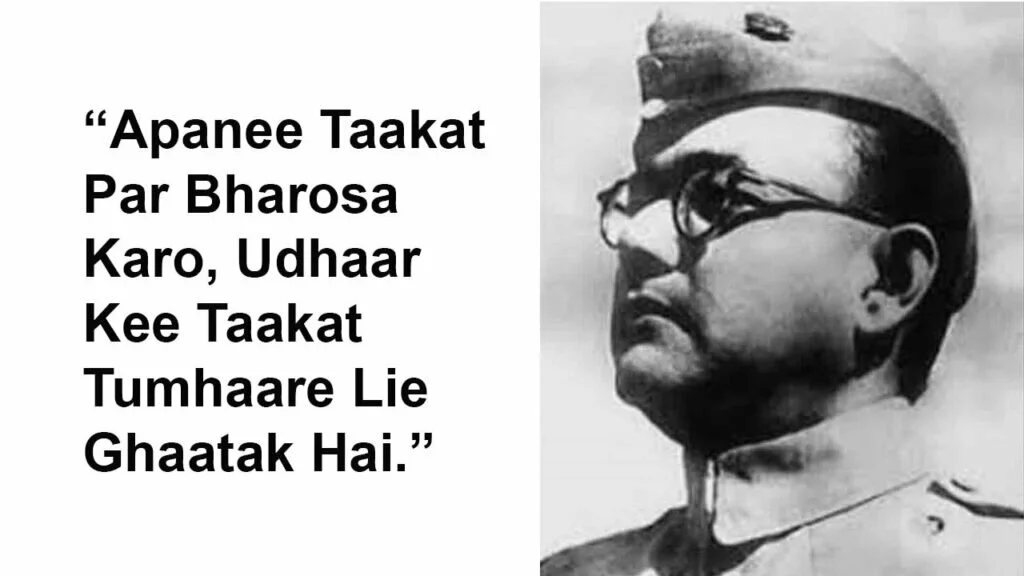 Apanee Taakat Par Bharosa Karo, Udhaar Kee Taakat Tumhaare Lie Ghaatak Hai.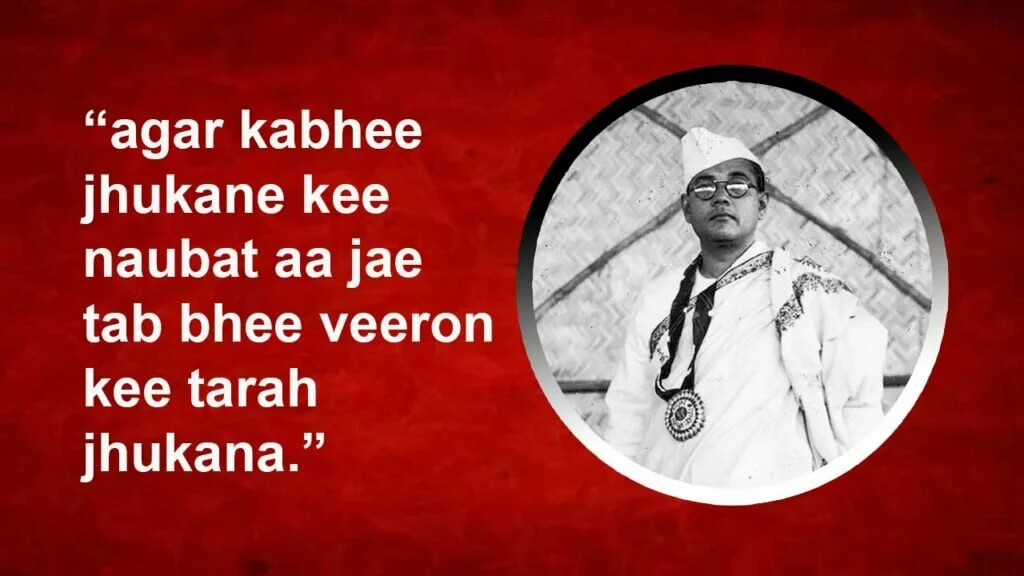 Agar Kabhee Jhukane Kee Naubat Aa Jae Tab Bhee Veeron Kee Tarah Jhukana.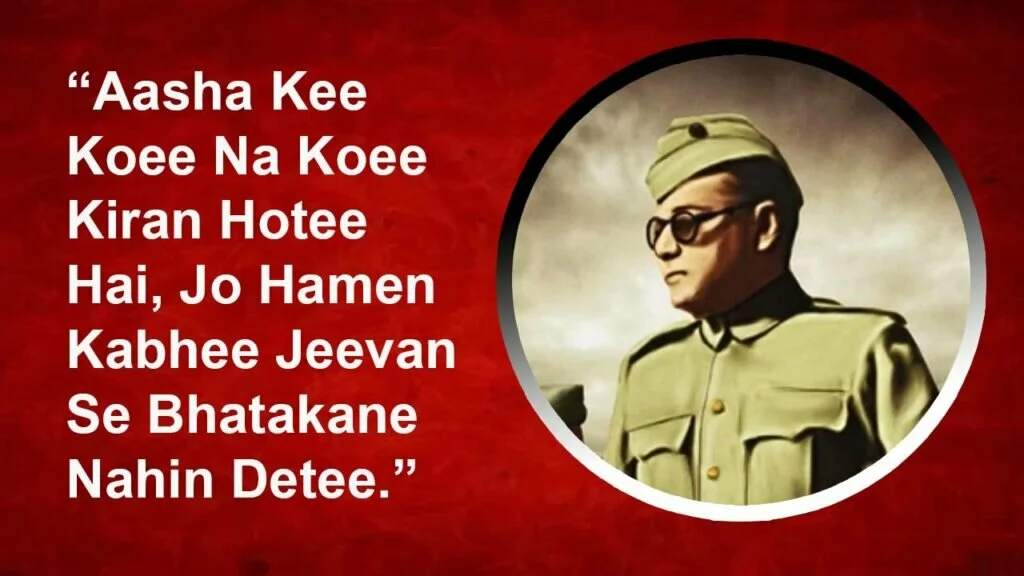 Aasha Kee Koee Na Koee Kiran Hotee Hai, Jo Hamen Kabhee Jeevan Se Bhatakane Nahin Detee.
Saphalata Door Ho Sakatee Hai, Lekin Vah Milatee Jaroor Hai.
Jisake Andar Sanak Nahin Hotee, Vah Kabhee Mahaan Nahin Ban Sakata.
Saphalata Hamesha Asaphalata Ke Stambh Par Khadee Hotee Hai. Isalie Kisee Ko Bhee Asaphalata Se Ghabaraana Nahin Chaahie.